Ultimate Garga
アルティメット・ガルガ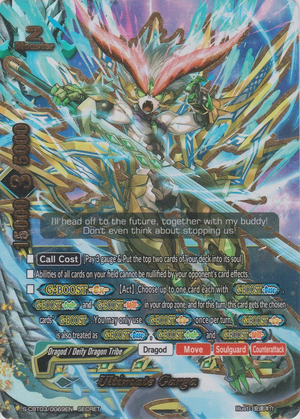 Sets
Ultimate Unite - S-CBT03/0069 (Secret) - S-CBT03/BR01 (BR) - S-CBT03/S001 (SP)
Flavor Text
(Secret): I'll head off to the future, together with my buddy! Don't even think about stopping us!
(BR): Only with your power, can we truly defeat him. Let's go, my buddy!
(SP): "By our hands, we shall finish this!" "And open up a path!" ""To the future!!""
Legal Status
EN:
Unlimited
JP:
Unlimited
Community content is available under
CC-BY-SA
unless otherwise noted.