"Future Card Buddyfight X All Star Fight" is the fifth season anime series based on the card game of the same name premiered on April 7, 2018.
Plot
The Gao Genuine Gameface Tournament, otherwise known as the GGG Cup, is underway after a lull action after the defeat of Wisdom and his ambitions. Famous fighters and monsters from across the worlds are invited to participate in the many events and, for the special ones, compete in the matches of the tournament. 
Characters
Major Characters
Supporting and Recurring Characters
Buddy Monsters
Villains
Villainous Buddy Monsters
Themes
Gallery
List of Episodes
No.
Screenshot
Titles
JP Air Date
EN Air Date
53 (218)
The GGG Cup Opens! All-Star Assemble!
"GGG Kappu Kaisai! Ōrusutā Dai Shūgō!" (GGGカップ開催!オールスター大集合!)
April 7, 2018 (Sub)
May 5, 2018 (Dub)
54 (219)
Gao versus Kanata! Batzz, Drum, and Bal, United!
"Gao VS Kanata! Battsu Dramu Baru Seizoroi!!" (牙王VSカナタ!バッツ・ドラム・バル勢ぞろい!!)
April 14, 2018 (Sub)
May 12, 2018 (Dub)
55 (220)
Final Boss All-Out Attack! Who's the Bad Guy?
"Rasubosu sō shingeki! Warumono wa dare da!" (ラスボス総進撃!ワルモノは誰だ!!)
April 21, 2018 (Sub)
May 19, 2018 (Dub)
56 (221)
Paruko's a Baby? Gao's First Commentary!
"Paruko ga babu~! Gaō, hajimete no jikkyō!!" (パル子がバブ~っ!牙王、初めての実況!!)
April 28, 2018 (Sub)
May 26, 2018 (Dub)
57 (222)
Burn Brightly, Noboru! A Tear-Soaked Serious Buddyfight!
"Moeyo Noboru! Namida no Gachinko Faito!!" (燃えよノボル!涙のガチンコファイト!!)
May 5, 2018 (Sub)
June 2, 2018 (Dub)
58 (223)
Dauntless! Purgatory Knight versus Supreme Dragon Deity of Creations!
"Sōzetsu! Rengoku kishi VS Sōsei no Chō-Ryūjin!!" (壮絶!煉獄騎士VS創世の超竜神!!)
May 12, 2018 (Sub)
June 9, 2018 (Dub)
59 (224)
Showdown of Destiny! Gao Mikado versus Tasuku Ryuenji!
"Shukumei no Taiketsu! Mikado Gao VS Ryuenji Tasuku!!" (宿命の対決!未門牙王VS龍炎寺タスク!!)
May 19, 2018 (Sub)
June 16, 2018 (Dub)
60 (225)
See You Again! Mighty Sun Fighter Forever!
"Mata na! Taiyō Banchō yo eien ni!!" (またな!太陽番長よ永遠に!!)
May 26, 2018 (Sub)
June 23, 2018 (Dub)
Videos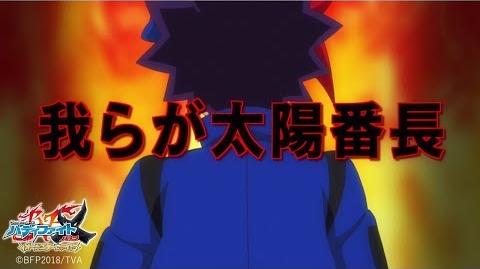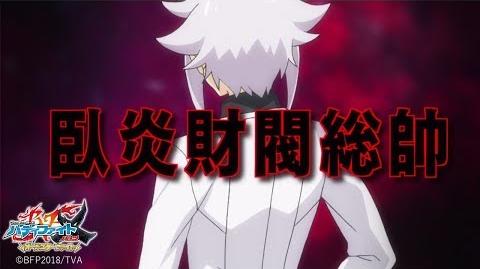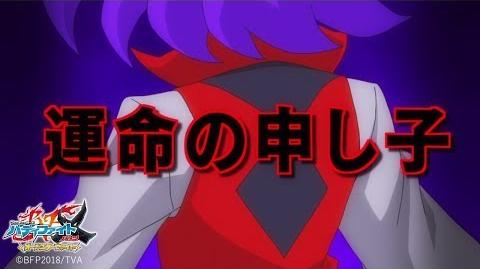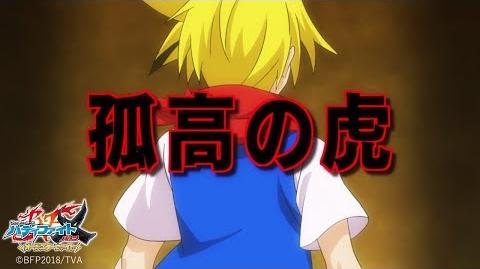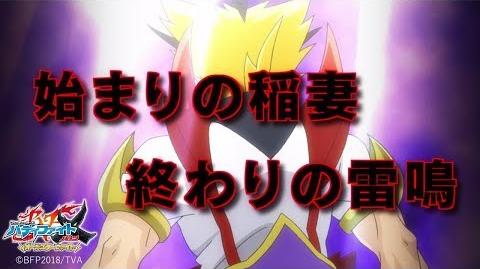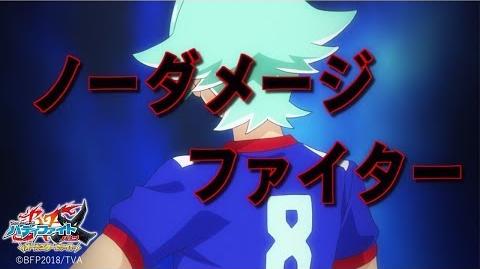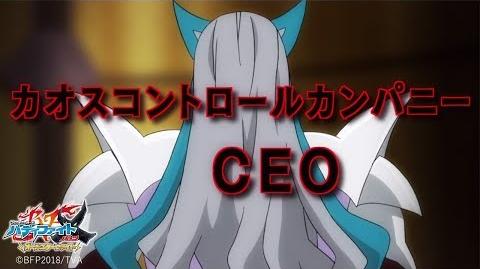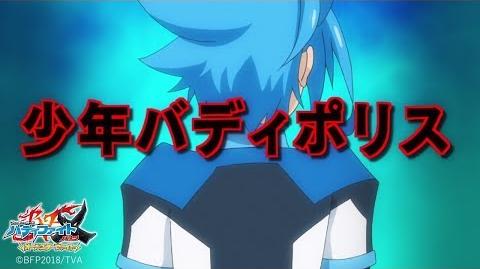 Community content is available under
CC-BY-SA
unless otherwise noted.