"Dragonic Force" is the 3rd Trial Deck released in both Japanese and English format, following Trial Deck 2: Savage Steel.
Features
A constructed deck with 52 cards.
Includes a Rulebook, a Playmat and a Life Counter.
Includes further support for Dragon World.
Includes 1 Special Promo Pack containing 2 Promo Cards in it.
Includes cards used by Tasuku Ryuenji.
Video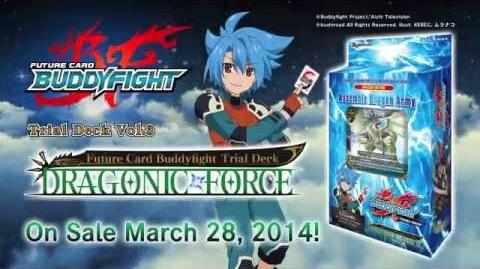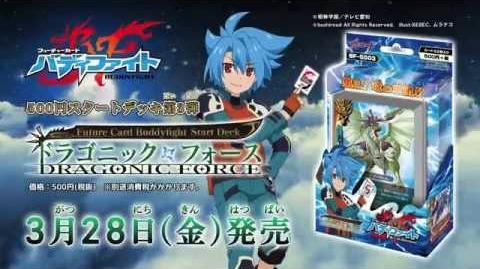 Set Gallery
Card List
Card Breakdown
| | | | | | | |
| --- | --- | --- | --- | --- | --- | --- |
| | Monsters | Spell | Item | Impact | Flag | Total |
| Number of Cards | 10 | 5 | 2 | 1 | 1 | 19 |
| Number of Copies | 29 | 13 | 6 | 3 | 1 | 52 |